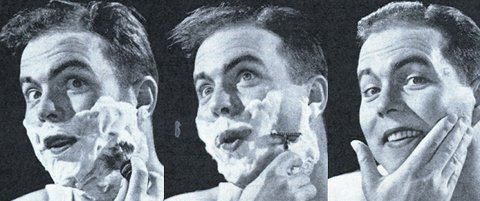 After reading the Art of Manliness post on
Preventing Razor Burn
I decided to teach myself how to shave with a safety razor. The first thing to do was GET a safety razor. I knew my dad had some and after a brief search I was able to find the razors and the cup and soap.
I have since found some more shaving tips for the man in all of you. I found
this page on Gizmodo
which contains the video I have posted below.
How to Shave.
Since a good portion of the reason to shave with a safety razor is how cheap it is to use a safety razor. So to save money you should follow these helpful tips on blade maintenance.
You can read about maintaining your razors on this
Gizmodo site
. And this video that shows how to sharpen (I know! I had no idea it was this easy) your cartridge razors with a strip of blue jeans. I have not tested this myself but will be setting it up pretty soon. I'll let you know the results if it works.
Good luck.