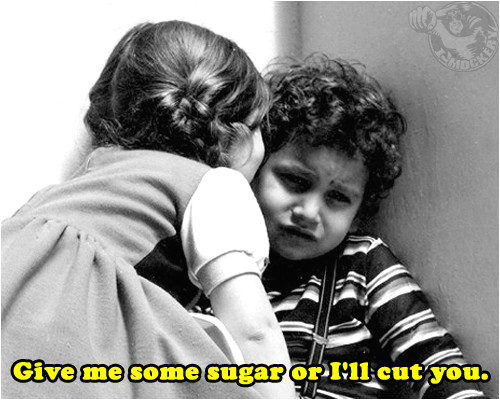 I-Mockery.com's Valentine's Day Cards sites offer a funny look at the silliness of the "Love Holiday" each year. Every year there is at least one I chuckle out loud at. Enjoy. Send some to the ones you love.
(Site is slow to load so be patient.)
Valentine's Day is tomorrow.
So what does one do to woo their loved ones on February 14th?
There are a million options, most of them we don't have the chutzpah, cojones, street-cred to pull off. Well never fear it's not too late. You have all day today and tonight to shop for that "perfect gift".
Teddy Bears
Vermont Teddy Bear company probably does 90% of their business in the week before February 14th.
Listen to those women and their psuedo-sexual reference to the bear...yeah that'll work for ya buddy.
Pajamas
You could also still get a Pajama Gram to her.
Pro tip: If your significant other is "of a certain age" she is starting to get hot flashes, she won't wear pajamas in the American southern climates no matter how cold you keep the bedroom at night. Good luck with that.
(sorry about the crappy quality, it's all I could find on the interwebs)
Candy
Nothing says "I love you" more than 40,000 calories of confections in a heart shaped box.
Candy is the quickest cop-out on Valentine's Day. Everyone loves chocolate. Everyone but diabetics, that is. Well they love it too, but it doesn't love them back the same way. While I was at the corner Walgreens (not that corner, the one across from that one) I saw a huge box of Sugar Free chocolates. Yum! Yeah, no.
Get your significant other a nice card, their favorite candy bar, and their favorite movie and watch it with them. If your significant other is anything like mine, all she wants is something sweet and a couple hours of quality time with you. You don't have to try to impress them, you did that when you made your commitment to have that relationship with them. Once every couple of years you need to pull out the stops and get them something unexpected. But trying every year to get them something better than last year will only lead to failure.
Here's to Valentine's Day. Have fun everyone.