All the news that's fit to comment on. Except no one ever really comments. SO it's more like a monologue of slightly OCD mind.
Friday, July 18, 2008
Young caps marathon goodbye to Yankee Stadium with sac fly in 15th...
NEW YORK (AP) -- Baseball's All-Stars came to say goodbye to Yankee Stadium -- and what a long, long goodbye it was.
In a game that started Tuesday night and faded well into Wednesday, Justin Morneau slid home just in time on Michael Young's sacrifice fly in the 15th inning, giving the American League a 4-3 victory that extended its unbeaten streak to 12.
Young ended a 4-hour, 50-minute marathon at 1:37 a.m., with the grand old ballpark half-empty. It was a good thing, too -- neither team had any pitchers left in the bullpen, but this one was not going to end in another tie.
Read More...
DAMN IT! I thought the NL had it this year...but as usual we blew it...at least it didn't end in a tie.
Monday, July 14, 2008
I love idiotic drivers...they give me good material to use :)
Enjoy.

DD is on vacation this week, he finally got enough money to go on that big trip he was planning, so if it's an emergency you can reach here:
I'll be posting some stories here and there. I'm not as witty as he is, but I'll do my best. Have a good vacation DD, hope you didn't forget your "lotion".
When Debbie Parkhurst choked on a piece of apple at her Maryland home, her dog jumped in, landing hard on her chest and forcing the morsel to pop out of her throat. When the Keesling family of Indiana was about to be overcome by carbon monoxide, their cat clawed at wife Cathy's hair until she woke up and called for help.
For their nick-of-time acts, Toby, a 2½-year-old golden retriever, and Winnie, a gray-eyed American shorthair, were named the 2007 Dog and Cat of the Year by the American Society for the Prevention of Cruelty to Animals.
Read more...
Remember not to piss off your animals. One day they might save your ass...
So give Fido an extra chew bone and toss some extra catnip sacs around for your Felix.
Yes I know it's 7 months old, but who cares, I wanted some happy news!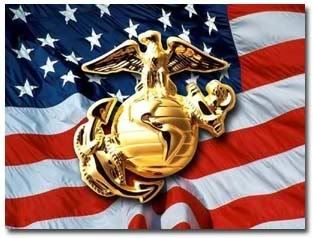 KABUL, Afghanistan — An insurgent force of more than 100 fighters breached the outer walls of a small, remote U.S. outpost that was built just last week, allowing insurgents to attack American soldiers from the inside, where they inflicted heavy casualties, officials said Monday....
After the breach, U.S. troops pushed back against the invading militants, and attack helicopters swooped in. The second official said more than 40 insurgents were killed in the fighting. The insurgent force was described as being in the "low three figures," meaning low hundreds, the first official said.
Read more...
This is a fine example why we are the most powerful country in the world...bring your numbers and we'll still kick your ass. Make sure to thank a vet for your freedom! 15 more just paid the ultimate price for your freedom!
WASHINGTON (CNN) -- President Bush lifted an executive order banning offshore oil drilling on Monday and urged Congress to follow suit. Citing the high prices Americans are paying at the pump, Bush said from the White House Rose Garden that allowing offshore oil drilling is "one of the most important steps we can take" to reduce that burden.
Read More...
We could have used this off shore drilling ban lifted 3 years ago...like it matters, we'd get it going and bamn a "hurricane" comes along and shuts it down so we have to buy more oil from overseas.
Till we can figure something out, it's scooter times for me.

The chicks we are sending to the Miss Universe competition are starting to hear that song from Britney Oops I did it again! Yup, for the second year ina row, our great hotness falls on her ass! Think it's time to get some walking lessons for our Miss Universe entrant.