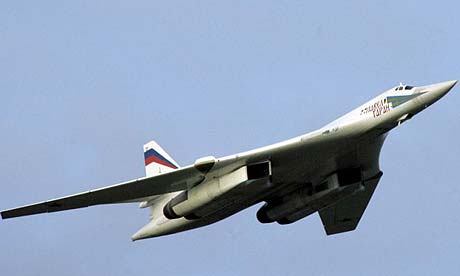 Two Russian strategic bombers have landed in Venezuela as part of military manoeuvres, the Interfax news agency reported today, at a time when US-Russian relations are at their most strained since the cold war.
Interfax cited a Russian defense ministry statement as saying the two Tu-160 strategic bombers landed today to carry out training flights over neutral waters in the next few days before returning to Russia.
Since we know they landed there, we can assume the bombers are not stealthy. Thusly they are little threat to us.
They look so high-tech futuristic 1960s.