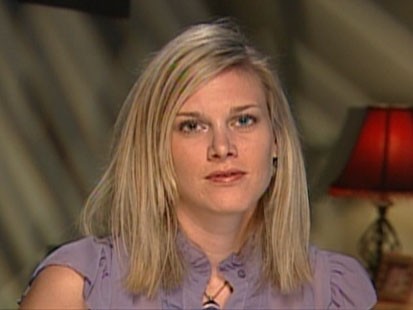 The scene was a fifth grade graduation ceremony in Charlotte, N.C., and the star of the amateur video was not exactly the student body, but a teacher's body.
"The video was three and a half minutes of me. It would go to my face, to my butt, to my face," said former elementary school teacher Keri McIntyre. "And then he had his fun zooming in to my butt."
McIntyre said she only recently learned of the video's existence and that it was posted on YouTube, set to the Van Halen tune "Hot for Teacher."
Hey it's better than videos of you that make you out to be a bitch. Uh, do you still have it in your email? We'd like to journalistically review it.